A greener approach to AI

AI2 is advocating for encouraging more environmentally-friendly and inclusive AI research, instead of racing towards ever-smaller incremental benchmark improvements obtained through utilizing massive amounts of computational resources. We propose adopting computational efficiency as a common evaluation metric in AI research papers, and the establishment of a baseline for efficiency that others can improve on.

Uncovering bias in clinical studies

In a recent analysis of biomedical publications, AI2 researchers found that sex bias against female participants in clinical studies persists despite the legal and policy initiatives in place to increase female representation. This disparity has important implications for the way medical treatments are understood and dispensed to patients.

C heck out the study, and read more about the findings in this recent coverage by Quartz:
25 years of women being underrepresented in medical research, in charts
AI & Fairness
We are building on AI2's expertise in NLP, computer vision, and engineering to deliver a tangible positive impact on fairness.

Over the next few months, we'll be working with renowned researchers and experts to continue shaping this project.


Learn more and check out our open positions for this new initiative: allenai.org/fairness

Mark Neumann, Daniel King, Iz Beltagy, Waleed Ammar • ACL 2019

Processing biomedical and clinical text is a critically important application area of natural language processing, for which there are few robust, practical, publicly available models. This paper describes scispaCy, a new tool for practical biomedical/scientific text processing, which heavily leverages the spaCy library.
Ben Bogin, Jonathan Berant, Matt Gardner • ACL 2019

Research on parsing language to SQL has largely ignored the structure of the database (DB) schema, either because the DB was very simple, or because it was observed at both training and test time. In SPIDER, a recently-released text-to-SQL dataset, new and complex DBs are given at test time, and so the structure of the DB schema can inform the predicted SQL query.
Alon Talmor, Jonathan Berant • ACL 2019

A large number of reading comprehension (RC) datasets have been created recently, but little analysis has been done on whether they generalize to one another, and the extent to which existing datasets can be leveraged for improving performance on new ones. In this paper, we propose MultiQA, a BERT-based model, trained on multiple RC datasets, which leads to state-of-the-art performance on five RC datasets. We share our infrastructure for the benefit of the research community.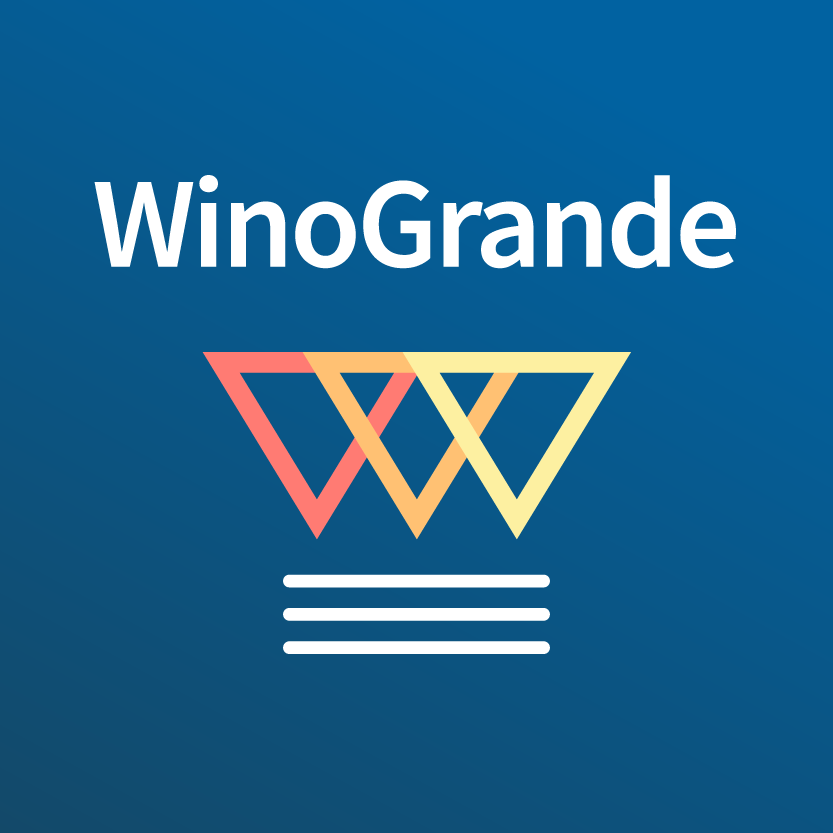 Keisuke Sakaguchi, Ronan Le Bras, Chandra Bhagavatula, Yejin Choi

The Winograd Schema Challenge (WSC) was proposed in 2011 as an alternative to the Turing Test. This paper introduces WinoGrande, a new collection of WSC problems that are constructed to be robust against statistical biases present in the original WSC. While the original WSC dataset provided only 273 instances, WINOGRANDE includes 43,985 instances. WinoGrande allows us to achieve new state-of-the-art results on the original WSC and related datasets.

Check out the new AI2 Leaderboard for this dataset and try WinoGrande yourself!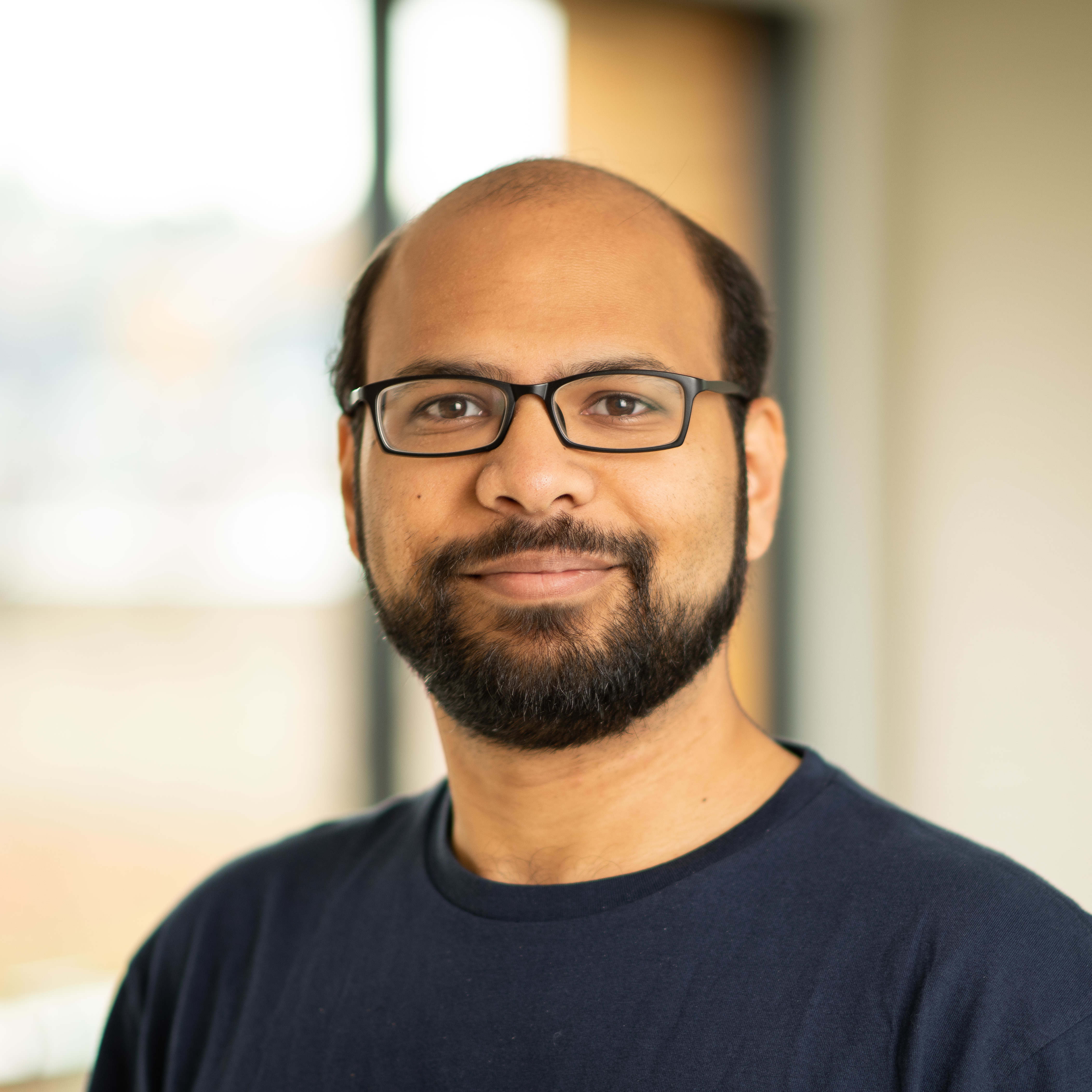 Check out our interview with Chandra Bhagavatula, a Senior Research Scientist on the Mosaic team — learn about his work driving our Common Sense AI initiative forward, and his advice for aspiring researchers.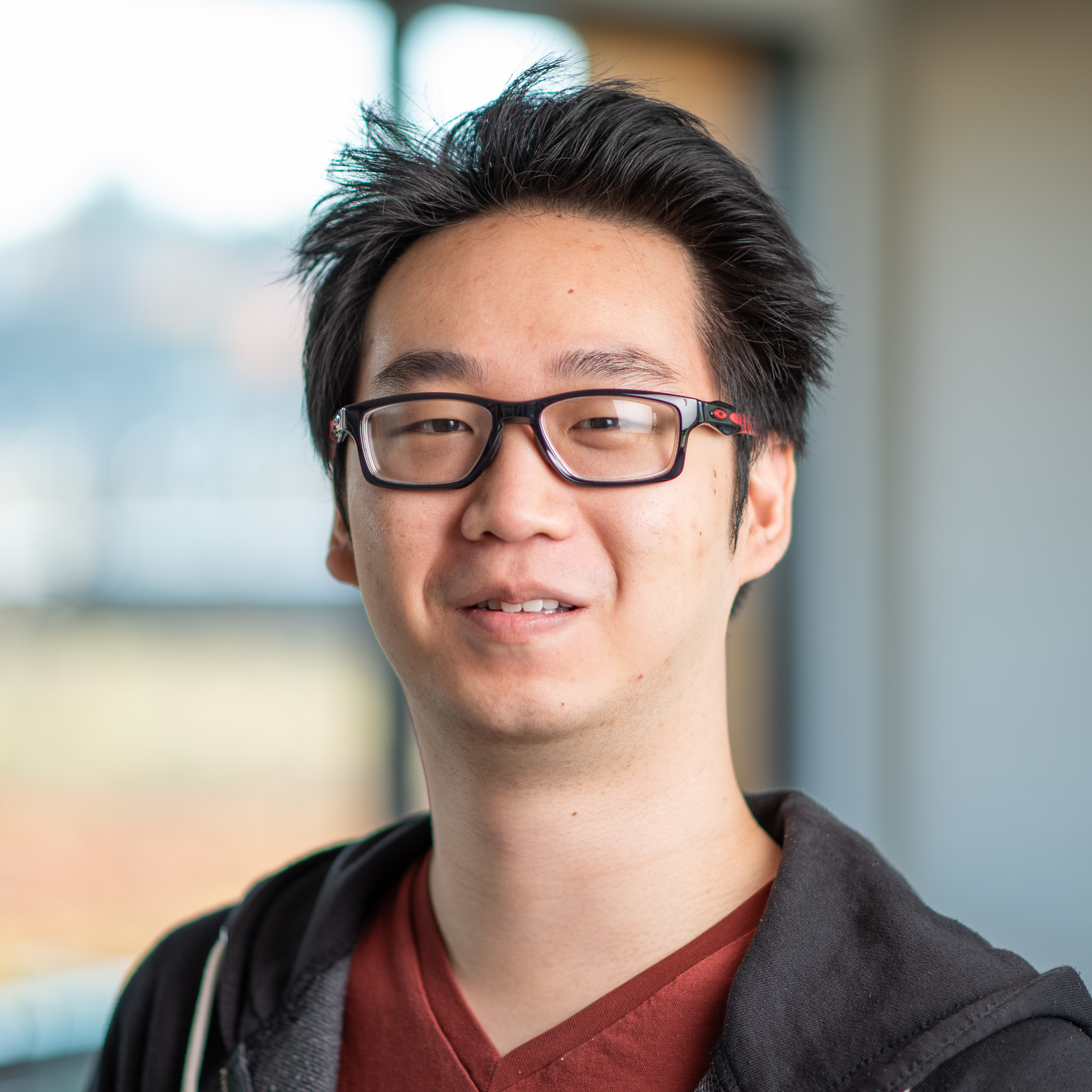 AI2-THOR 2.0 is here! Winson Han discusses the way we are bridging the reality gap in simulated environments using game design in our powerful new version of this computer vision research platform: Introducing AI2-THOR 2.0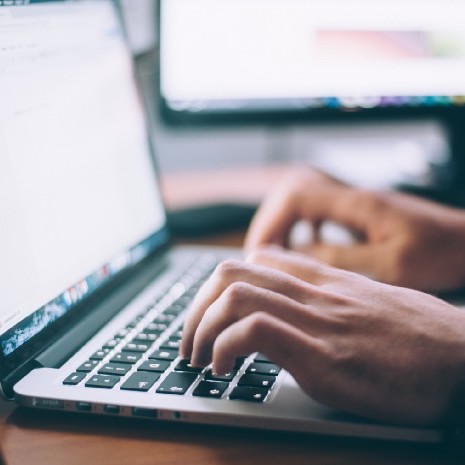 AI is built in no small part on the backs of crowdworkers. AI2 has issued a set of best practices for crowdsourcing, including ethical pricing, transparency, privacy, communication, and more. Read more on the AI2 Blog: Crowdsourcing: Pricing Ethics and Best Practices



Leading scientific publisher Springer Nature has partnered with AI2's Semantic Scholar to provided expanded content to 3.4 million academic papers — find more relevant research in the fields of chemistry, earth sciences, public health & more. Learn more .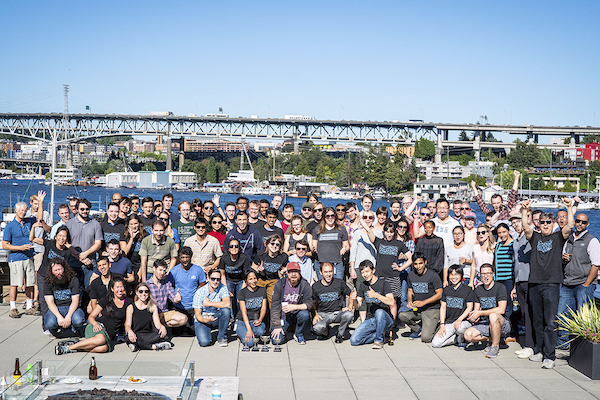 This July we held the annual AI2 Hackathon, a frenetic 2.5 days of designing, building, and demoing new AI-based prototypes, analyses, and resources. After some fantastic successes (and hilarious failures), our teams produced some great new ideas - a few of which we'll be bringing to life!
Were you forwarded this newsletter from a friend or colleague? To stay up to date with research and news from AI2, subscribe here.